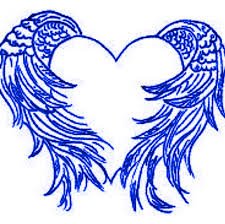 Purpose:
Promotes emotional centering in times of vulnerability.
Creates an aura of protection from negative thoughts
of others, energy vampirism and emotional vulnerability.

Contains: Shea Butter (natural SPF), Beeswax, Honey, Flavors of Blueberry, Vanilla Extract, and Beautiful Flower Essences.
AFFIRMATION:
"I am the caretaker of my
own inner light. As I direct
this light to expand, I am
surrounded and embraced
by Angelic Wings and I feel
God's presence in every
situation."